CREATING GROWTH THROUGH LEADERSHIP
Learn from Industry Experts. Life Insurance Agent Training Center.
We teach Life Insurance Agents the fundamentals of the life insurance business. Learn to conduct business as a life insurance agent and how to create a constant flow of activity.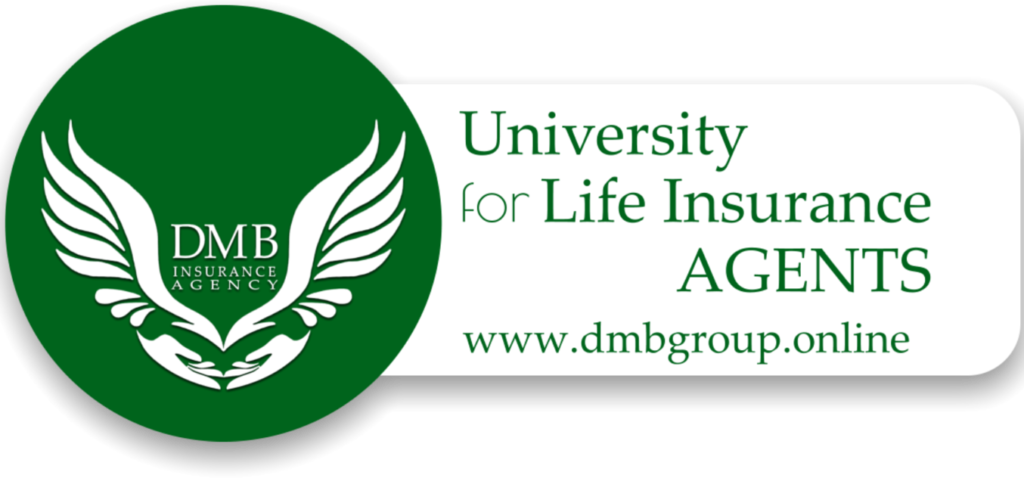 DMB University
Get Licensed Through Us
DMB University is a school with a new approach for creating and maintaining agents actively producing. With today's technology we are much more capable of providing great service to our clients. Whether you are new to the business or have experience we would love the opportunity to help you grow!
We Have All The Tools You Need To Be A Successful Life Insurance Agent!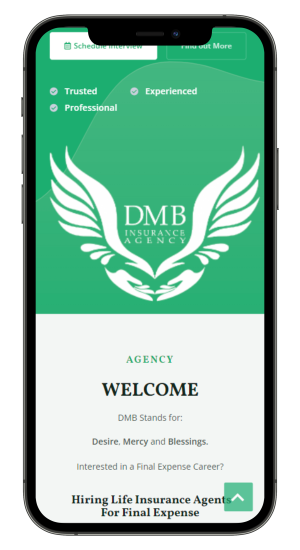 For Life Insurance Agents!
Schedule your online interview with our district manager.
Take advantage of our leads system. Leads are generated daily and are exclusive to the agent.
Need more business? Our marketing department works with you to establish an online presence and create your own personal lead generation system.
Our CRM system helps you to keep tabs on your business. Stay organized and on top of your every day activities.
This is a very crucial part of our business. Training helps us further develop your skills and talents. We work with you to develop your full potential.
What Our Students Have to Say
(Google Reviews)
Estoy muy agradecida con la señora Daniela el señor Víctor y todo el equipo de líderes por su apoyo y entrenamiento q hace posible q muchos como yo q no tiene estudios superiores sea capaces de sobresalir en Lincoln Heritage
Estoy encantada con DMB Insurance Agency. La mejor agencia para trabajar porque genuinamente se preocupan tanto por sus clientes como sus agentes. Altamente profesionales en el ramo. Con lideres excepcionales y dispuestas a ayudarnos a crecer. Realmente son Dios, Misericordia y Bendiciones 🌸🌈☀️
DMB es un excelente lugar para trabajar, formado por un gran equipo que nos capacita y apoya continuamente!! Me encanta porque ayudas a mucha gente y pues como bien se dice que el que no vive para servir pues no sirve para vivir!!
Estoy muy agradecida con Dios por traerme a este lugar. Hay muchas herramientas y compañerismo. Ya tengo mas de tres años aquí y puedo afirmar que es una gran oportunidad de desarrollarse en el área de los Seguros, de tener excelentes ingresos, con tu propio horario y de crecer hasta donde quieras llegar. Altamente recomendada la Agencia DMB.
  Agent Contracting
  Life Insurance Agent Register Here.
License Class
Students sign up here for your license class.
Schedule Your Interview
Want to know more? Schedule your online interview with our district manager.
Life Insurance Agents
BOOTCAMP
30 DAYS CHALLENGE
Life Insurance Boot Camp
– All agents are immediately enrolled into this course!
– Prepare yourself for the insurance market.
Expedite your training and start producing ASAP!