CREATING GROWTH THROUGH LEADERSHIP
Learn from Industry Experts.
Life Insurance Agent Training Center.
We teach Life Insurance Agents the fundamentals of the life insurance business.
Learn to conduct business as a life insurance agent and how to create a constant flow of activity.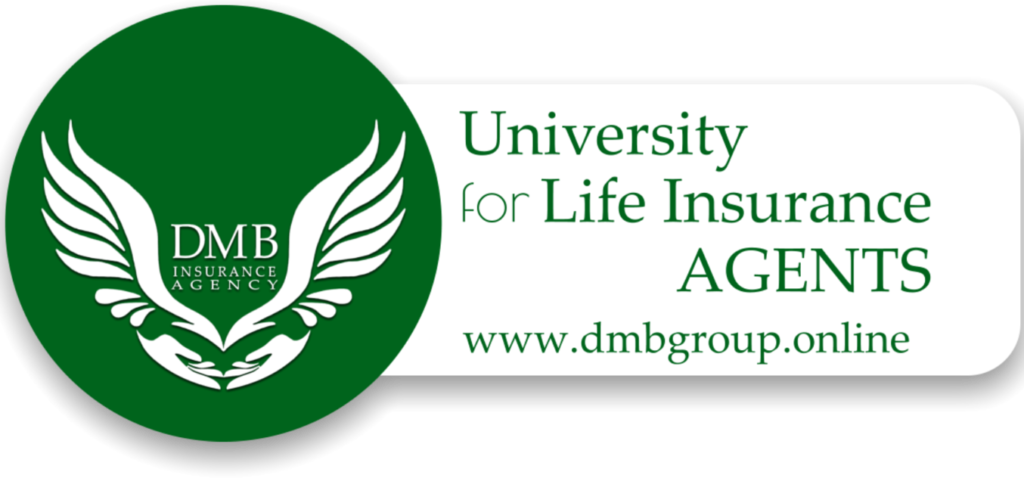 DMB University
Get Licensed Through Us
DMB University is a school with a new approach for creating and maintaining agents actively producing. With today's technology we are much more capable of providing great service to our clients. Whether you are new to the business or have experience we would love the opportunity to help you grow!
We Have All The Tools You Need To Be A Successful Life Insurance Agent!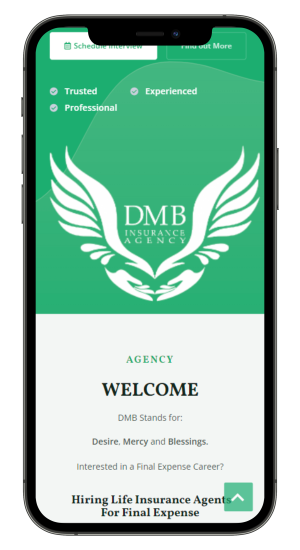 For Life Insurance Agents!
Schedule your online interview with our district manager.
Take advantage of our leads system. Leads are generated daily and are exclusive to the agent.
Need more business? Our marketing department works with you to establish an online presence and create your own personal lead generation system.
Our CRM system helps you to keep tabs on your business. Stay organized and on top of your every day activities.
This is a very crucial part of our business. Training helps us further develop your skills and talents. We work with you to develop your full potential.
What Our Students Have to Say
(Google Reviews)
I give this company more than 5 starts they help you to become a professional bussines person great attitude and and they give you training if you want your dream to come true this is the perfect company.
Since joining DMB about 2 1/2 years ago maybe longer😊 I know I made the right choice. This business has a wonderful structure that allows you to grow into a long term business owner. The catch 21 is that YOU have to want it for yourself. They offer continuous training by the BEST in the industry. Every one and anyone is a phone call away and ready to help. If your in the insurance industry or looking for something new, come and be apart of this wonderful company.
DMB Insurance Agency is a professional organization with a lot of support. I started in leadership 1.5 yrs ago, and I've grown personally and professionally. There are tools in place not only for myself, but my fellow business partners as well; at this agency your mind will be feed and your income will definitely increase if You do the work. I am blessed to be a part of such an amazing team!!!
A very professional team, who loves and supports both clients and agents.
  Agent Contracting
  Life Insurance Agent Register Here.
License Class
Students sign up here for your license class.
Schedule Your Interview
Want to know more? Schedule your online interview with our district manager.
Life Insurance Agents
BOOTCAMP
30 DAYS CHALLENGE
Life Insurance Boot Camp
– All agents are immediately enrolled into this course!
– Prepare yourself for the insurance market.
Expedite your training and start producing ASAP!